Summer Activities
Summer Family Chalenge
Grab your family and get ready to have the best summer ever!
• Start date: Now
• Finish date: September 1st
• This challenge is open to all New Covenant Church families AND any families who had children or youth registered for Vacation Bible School in 2022.
• This is a "choose your own adventure" type of activity. Each family decides what challenges they will complete and in what order.
• It's not about getting through the challenge, but about having fun, making memories, and growing in faith TOGETHER.
• Add up all your points and email your total score to vbsministry@newcovenantchurch.org no later than September 1st. (+5 points for every challenge submitted with a picture)
• There will be a prize for the family with the highest score.
• We will also give a prize to one family that we randomly pick w/150+ points.
• Winners will be announced in September.
• If you have any questions, email vbsministry@gmail.com
For a list of activities and point structure click the button below!
Faith Forward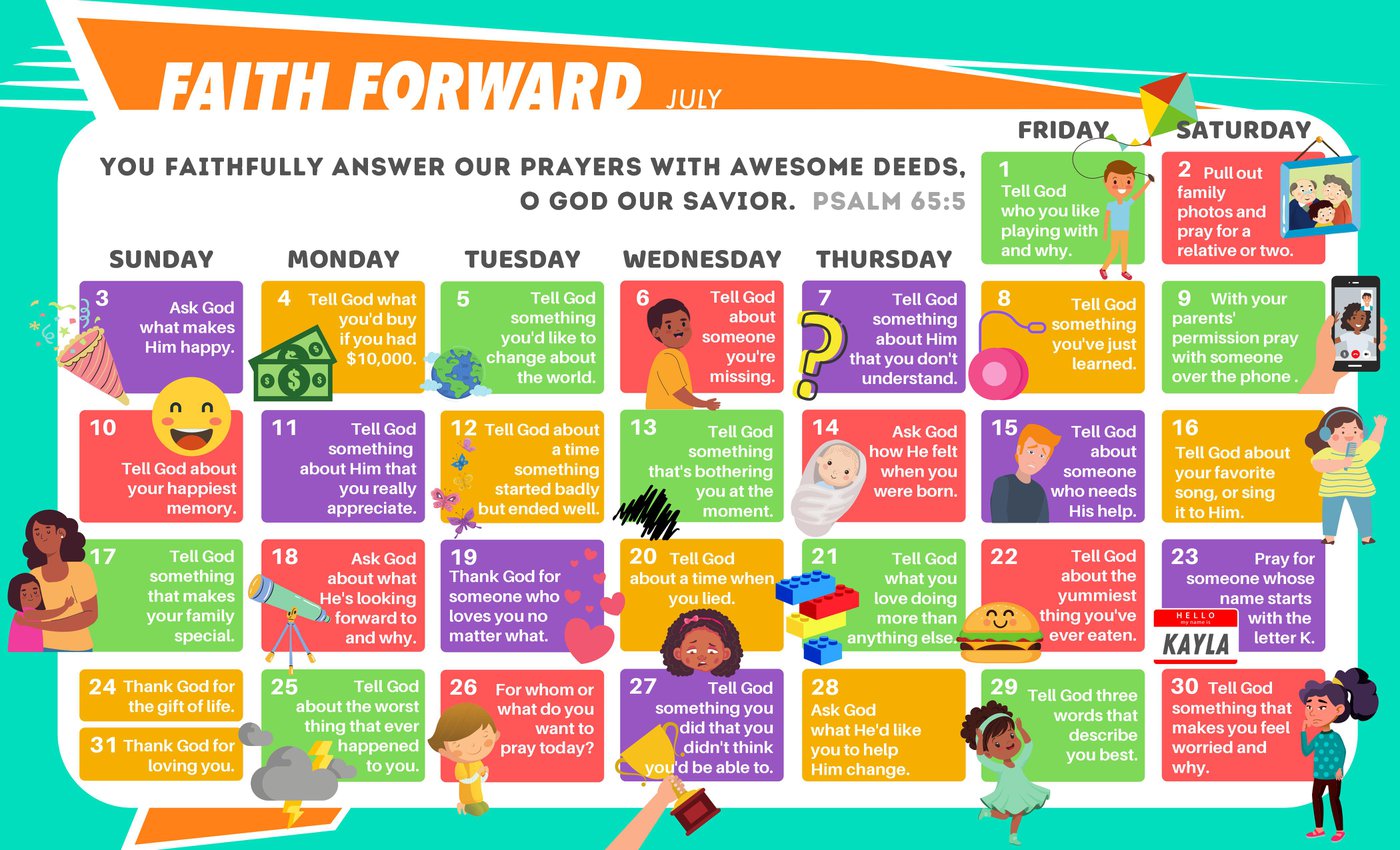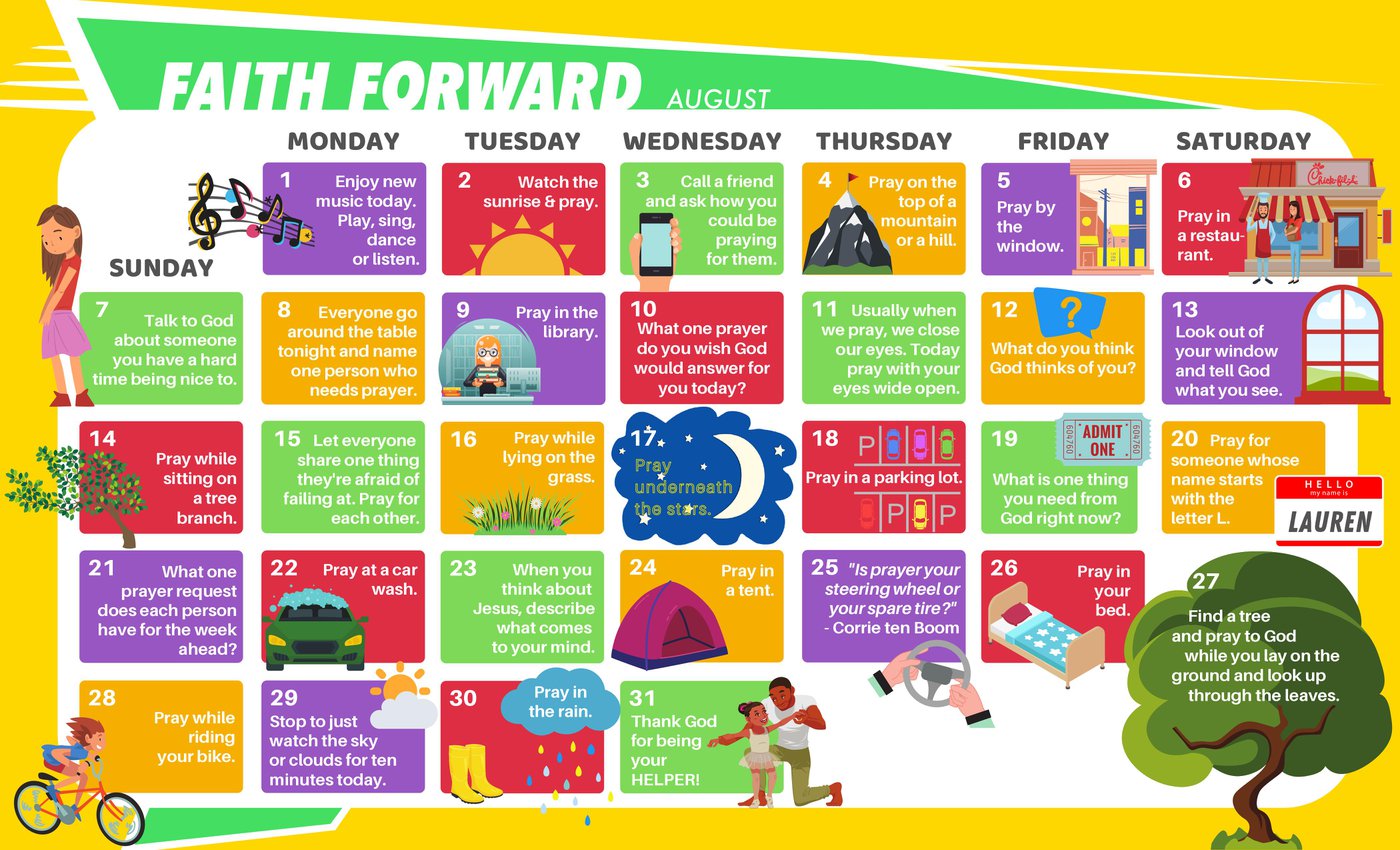 Vacation Bible School 2022
Thank you to all who attended and volunteered at Vacation Bible School! We pray and hope you continue to have a blessed summer!
What is Vacation Bible School?
Vacation Bible School is a time for learning the Word of God over the course of five evenings in the summer. This year at the New Covenant Church of Philadelphia, we are learning about God's Game Plan. His plan, shown to us in his word, the Bible, is better than anything any man could come up with. Come explore this plan with us as we look at the creation and fall of mankind and the inspiring story of how God, through his son Jesus, came to set us free, and give us a brand new life by inviting us to be on his team! Our VBS experience is intended to be fun and interactive, including games, music, small group activities, and a Gospel-centered message.
Who is VBS for?
Vacation Bible School is for children aged preschool thru 18. Children ages 2 & 3 need to have a parent/guardian present.
When is Vacation Bible School?
Vacation Bible School is held every evening from 6:30 - 8:30 pm starting June 27th until July 1st. Doors will open at 6 pm for games, food, and fun until VBS starts at 6:20 pm. However, you as the parent will be responsible for your child until check-in occurs in the narthex, between 6:20 - 6:30. Once checked in, children will go in the sanctuary and sit with their assigned teacher.
Where is Vacation Bible School held?
Vacation Bible School is located at New Covenant Church of Philadelphia 7500 Germantown Ave Philadelphia PA 19119.
How do I register for VBS?
You can register for VBS by clicking here, which will take you to our online registration form.
---