Our Pastoral Team
Our Pastoral Team Consists of
Founding Pastors
Bishop C. Milton Grannum
Reverend Hyacinth Bobb Grannum
Executive Pastor
Rev. Bob Oliver
Associate Pastors
Pastor Wangui Mwangi
Pastor Carol Fraizer
Pastor Omar Barlow
Rev. Bob Oliver - Executive Pastor
Rev. Bob Oliver has been married to his dear wife Denise for 34 years. They are blessed with one daughter: Sherrell Oliver-Riley, one son in law: Reginald Riley, two sons: Deion Oliver and David Oliver, and two grandchildren: Jacob Christian Riley and Olivia Grace Riley.
Rev. Oliver has been a member of New Covenant Church of Philadelphia since 1996 and has served in several ministry capacities. He is a gifted preacher and teacher of the Word, has taught in Bible studies, Christian Education classes, Sunday morning services, and has been a member of the men's ministry. Rev. Oliver formerly served as an Associate Pastor, member of the Board of Elders, head of Adult Christian Education Ministries, and head of New Covenant Ministries, working with church leadership to coordinate ministry within the church and community. On June 2, 2018, "Pastor Oliver" as he is affectionately called by the members, assumed the position of Executive Pastor. Prior to moving to Philadelphia, he served in the Hope Deliverance Church (Paterson, New Jersey) as a Sunday School teacher, usher and minister of the gospel, preaching in various churches around the city of Paterson.
In his early years he was blessed to have a mother (Gladys Oliver) and grandmother (Sally Ratliff) who prayed for him as they nurtured and developed him spiritually. They spent countless hours over the years searching the scriptures with him and sharing insights. Both his mother and grandmother were constant sources of inspiration and served as models of "walking by faith and not by sight." They challenged him to "make full proof" of his ministry and his mother often reminded him that "it is good for a young man to bear the yoke in his youth, as it will build spiritual muscle down the road."
Pastor Oliver earned an MBA from Saint Joseph's University and a BA from Rutgers University. He is currently a Master of Divinity candidate at Palmer Theological Seminary. He was recently appointed to the Church of God International Ministries Counsel, which is the governing body of the international Church of God.
In addition to his ministry experience, he has accomplished much in his professional career. He has served on nonprofit and for-profit boards and provided executive leadership and wise guidance to several organizations and corporations, including:
∙ Independent Board Member for Israeli based Pharma Company, Medison (a Healthcare company in Israel)
∙ PhD Board of Fellows of Eastern University
∙ Board of Advisors of Saint Joseph's University
∙ Board of Elders of New Covenant Church of Philadelphia
∙ Past Board Chairman of Eastern University Academy Charter School, Corporate Boards
∙ Board Chairman of Otsuka, Canada
∙ Independent Director and Executive Advisor of Hyalo Technologies of Philadelphia
∙ Chairman of V ClinBio of Princeton, New Jersey
∙ Exec advisor to the vice chancellor of Rutger's University
His many gifts and talents have been publicly recognized, and he has received the following honors:
∙ 2016 Ebony Power 100 Honoree
∙ Inaugural Passion Partner, Eastern University Academy Charter School
∙ Recognition in Library of Congress – Congressional record by U.S. Representative Bonnie Watson Coleman for job creation and caring for the sick through his work as CEO at Otsuka
(Congressional record – house h1256-Congress.gov)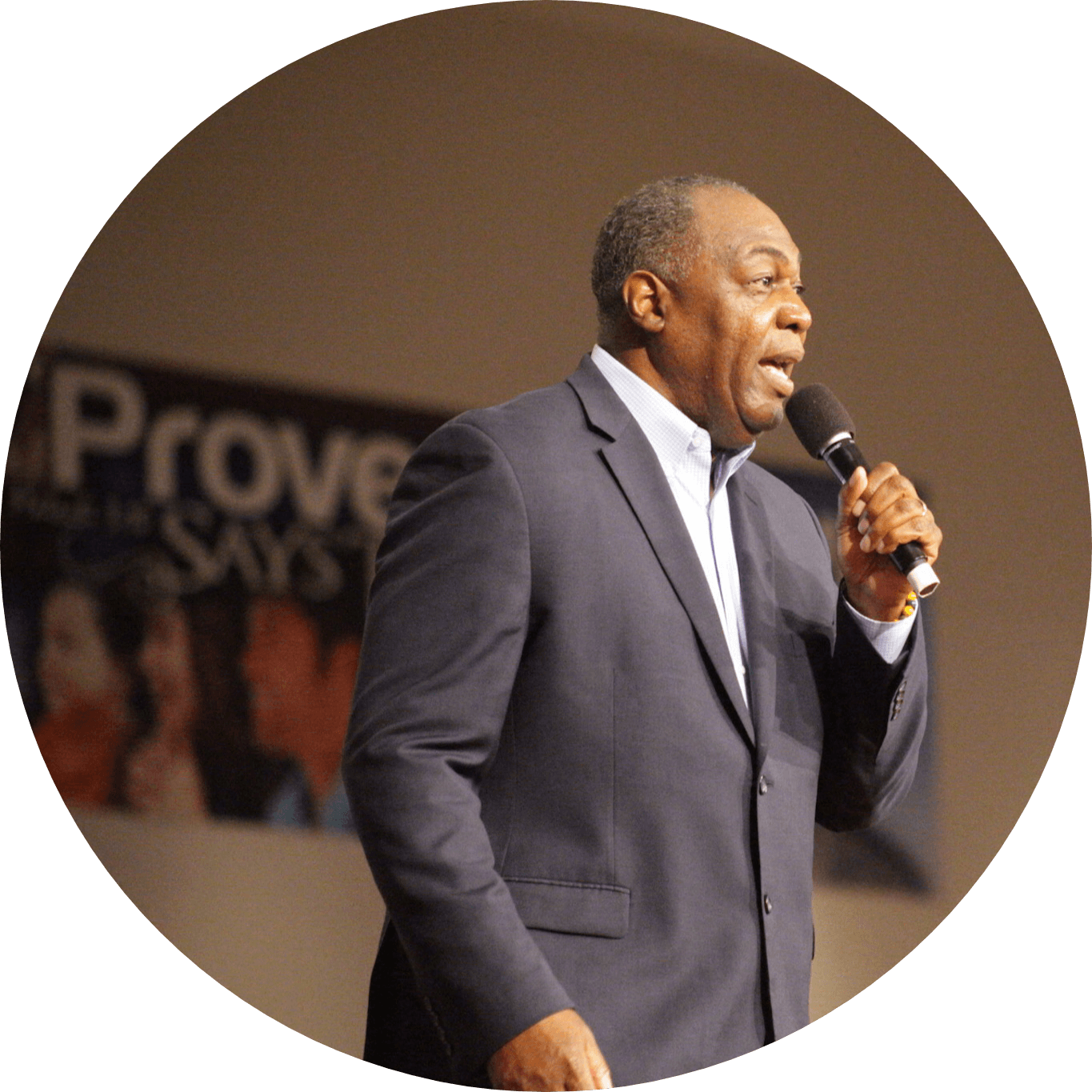 Bishop C. Milton Grannum Ed.D., D.Min., Ph.D. - Founding Pastor
Bishop Dr. C. Milton Grannum and his wife, the Rev. Dr. Hyacinth Bobb-Grannum, are the founding pastors of the 1200-member New Covenant Church of Philadelphia, located on the 44-acre New Covenant Campus.
The Campus houses several schools, a 56-unit apartment complex for Senior Citizens and a Business Center to challenge, train, motivate and encourage individuals in the areas of professional management and entrepreneurial skills. The Business Center provides office space, consulting, workshops and technical resources through a combination of in-house expertise and a network of community organizations.
Bishop Grannum is an internationally recognized, Bible expositor, trainer of leaders, author and motivational speaker. His international teaching program, Wisdom from the Word, is broadcast daily on the radio in over 60 countries. Bishop Grannum and Dr. Hyacinth Bobb Grannum presently give leadership and oversight to a network of congregations and independent ministries in the United States and overseas.
Bishop Grannum has earned the following academic degrees:
• Master of Arts in Religion with three academic awards from Eastern Baptist Theological Seminary (now Palmer Seminary) in Philadelphia
• Master's degree in Psycho-Educational Processes from Temple University in Philadelphia, PA
• Doctor of Philosophy with honors from Trinity Theological Seminary
• Doctor of Divinity with honors from Trinity Theological Seminary
• Doctorate with honors in Adult Education from Temple University. He was the first student to earn that doctorate with the highest honors in the history of the University.
In addition, he earned academic certificates from both Cambridge and Oxford Universities in England. He is the recipient of several academic and professional awards, including the 1995 National Black MBA's Educator of The Year Award. He is mentioned in the British publication, Who's Who Among International Scholars
He has served in the following capacities:
• Lecturer in the Graduate School of Education of Temple University
• Chaplin of the Philadelphia Goodwill Industries
• Consultant to the Board of Global Ministries of the United Methodist Church
• Consultant for the Partnership Between Religious Organizations and the Philadelphia Public Schools
• Third Vice-President of Black Clergy of Philadelphia and Vicinity
• Missions Instructor at the Delaware Valley Bible School
• Vice-President of the Philadelphia Ministerium
• Consultant for the African American Project of Glaxco SmithKline Inc.
• Member of the Board of Directors of Bay Ridge Christian College in Texas
• Member of the Board of Directors and Graduate Instructor of Faith Theological Seminary in Philadelphia
• Member of the Board of Directors of Pennsylvania Bible Society
• Member of the Executive Council, the Board of Directors and the Cabinet of the Church of God in Anderson, IN
• Member of the Temple University Hospital Community Planning Committee
• Member of the Economic Development Committee of the African-American Chamber of Commerce
Bishop Grannum also serves on the International Leadership Team with Dr. John Maxwell in the training of one million leaders worldwide.
The Grannum's are blessed with one daughter, four sons and four grandsons and one granddaughter.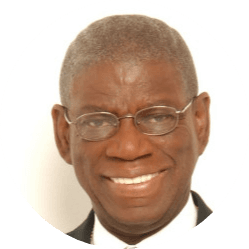 Rev. Dr. Hyacinth Bobb Grannum, D.D. - Founding Pastor
Rev. Dr. Hyacinth Bobb Grannum is a woman of God known for her spirit of hospitality, a love for people, a passion for intercession and most of all, a heart for God. She and her husband Bishop C. Milton Grannum are the Co-Founders and Pastors of New Covenant Church of Philadelphia, which was started in November 1982. Pastor Hyacinth, as she is affectionately called, has been in ministry from her youth. Her dedication to the ministry is evident as she and her husband execute their vision of touching Philadelphia and beyond by teaching Biblical principles and developing leaders.
Pastor Hyacinth is a highly respected speaker whose personal integrity gives validity to her communication of the Word of God. She is also co- Founder and co-Director with Dr. Eve Fenton of Women in Covenant, a ministry devoted to establishing and improving relationships among women while teaching and role modeling the principles of the Kingdom of God. Her gifts of faith and encouragement are used to lift up and enhance the lives of many, restoring their hope and trust in the Lord. She often uses these gifts behind the scenes, personally praying and attending to the needs of others.
The Lord has opened doors for her to minister in the United States and abroad, including the U.K., South Africa, South Korea, Cayman Islands, St. Vincent, Jamaica, Barbados, Kenya and Guyana, South America. Her ecumenical heart enables her to touch the lives of diverse groups of people wherever she ministers.
Pastor Hyacinth holds the degree of Bachelor of Science in Education from Temple University and an honorary degree of Doctor of Divinity.
Pastor Hyacinth and Bishop Grannum are blessed five children and five grandchildren.