He Lives! Celebrate this Easter with the New Covenant Church of Philadelphia!
In his life, he showed us the way. In his death, he became the way. In his resurrection, he prepared the way. This Easter Season we celebrate the Journey of Jesus from prophecies foretold to stones that get rolled. Come join us for Palm Sunday, Healing Service*, Good Friday, and a very special Resurrection Service on Easter Sunday!
* This service is in person only.

SERVICE dates & TIMES
Palm Sunday Worship Experience: Sunday, April 2nd at 9:30am
Healing Service: Tuesday, April 4th at 7:00pm
Good Friday Service: Friday, April 7th at 12:00pm
Resurrection Sunday Celebration: Sunday, April 9th at 9:30am
Watch Live!
Palm Sunday
Good Friday
Easter Sunday
---
Invite Somebody!
Go Quickly. Spread the Gospel.
Why are you looking for the living among the dead? GO quickly and spread the good news! He is risen, just as he said he would!
Just as Mary and Mary Magdalene quickly left the tomb to inform the disciples about Jesus's resurrection, we encourage everyone to invite family and friends to worship with us this Easter. Download the virtual invite card to invite your friends and family to worship with us on Easter.
How can you share them? You can:
Share on Social Media
Text the Invite
Email the Invite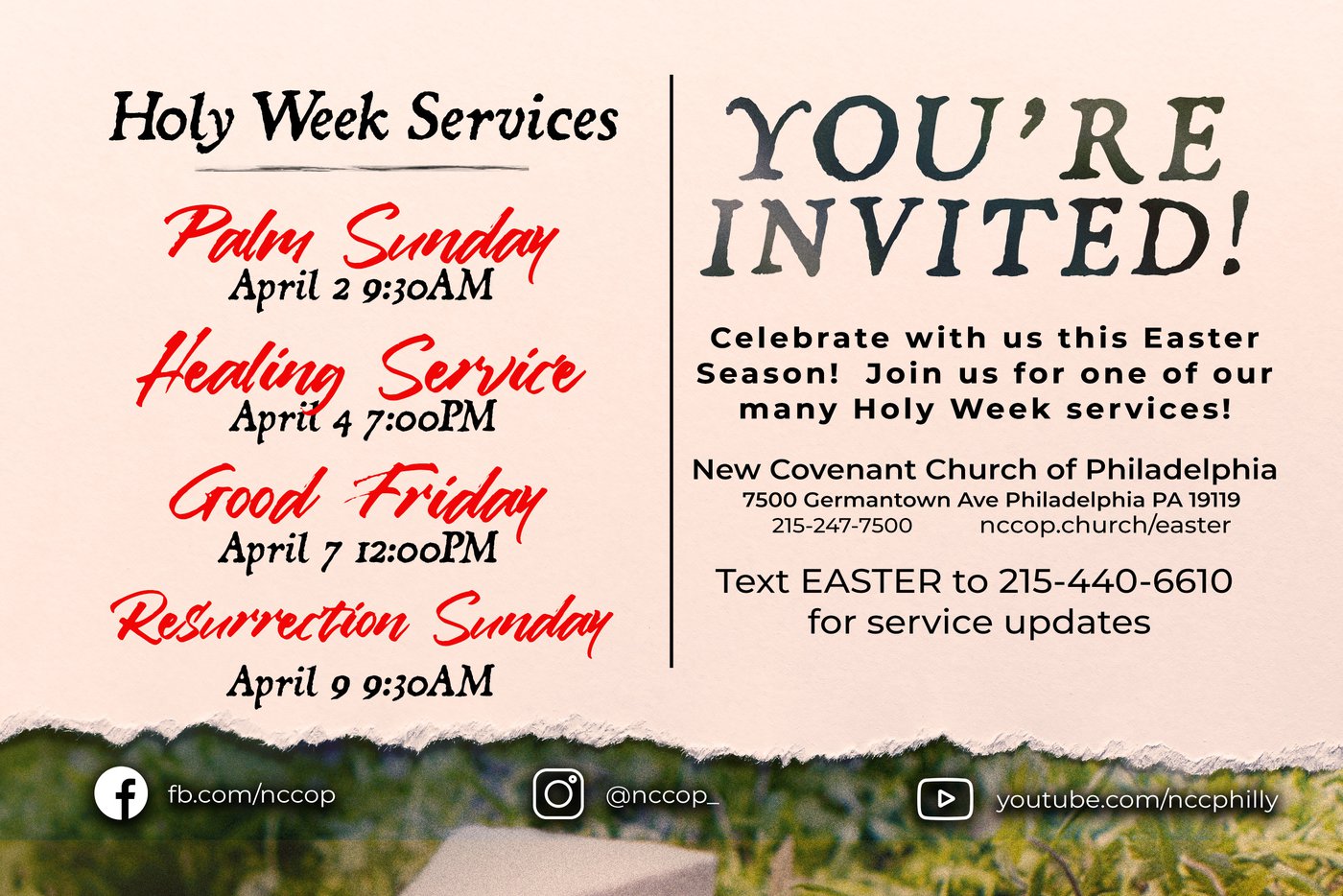 ---