Who Do We Serve?
The Women of Vision and Virtue serves all women ages 19 and up.
Upcoming Events
God With Us! Virtual Christmas Prayer Celebration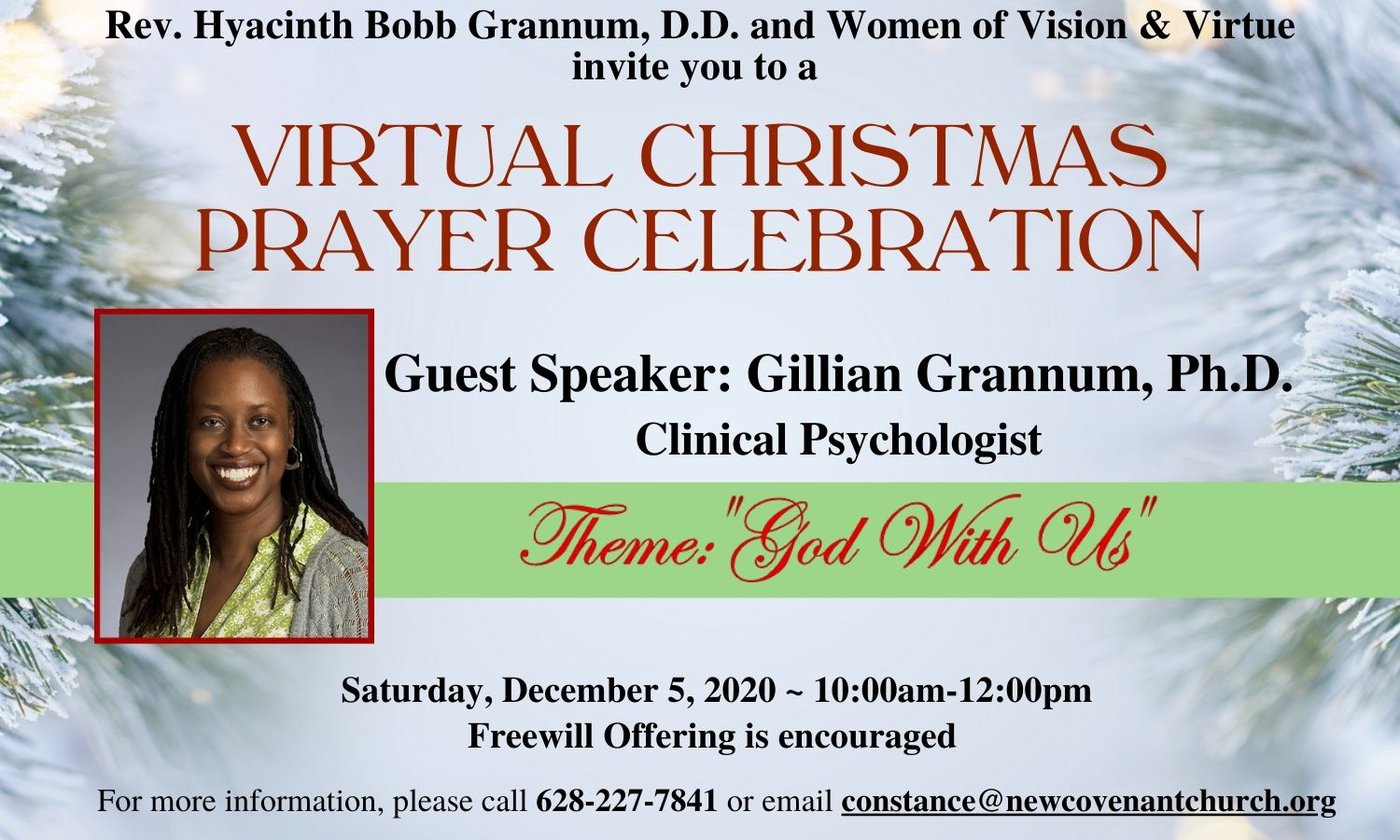 The theme for this year's Christmas Celebration is "God With Us" and the guest speaker is Dr. Gillian Grannum. Click the link below to register, registration is free!
A freewill offering can be sent by going to our giving page.