Uniting Against Prostate Cancer: A Knowledge-Sharing Morning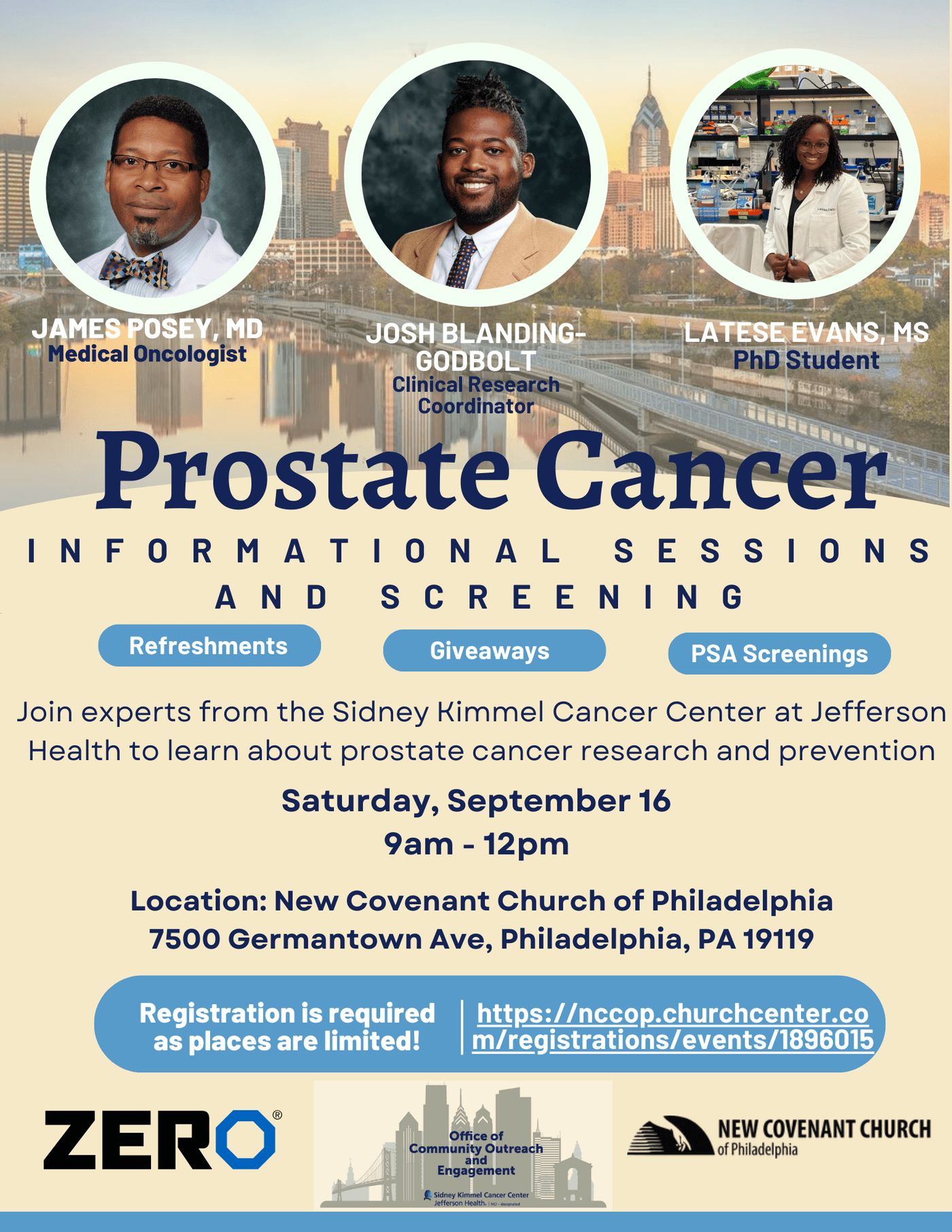 Mark your calendar for Saturday, September 16th, 2023, from 9 am to 12 pm. Join us at New Covenant Church of Philadelphia for an enlightening Men's Prostate Cancer information session and screening. Esteemed guests from Sidney Kimmel Cancer Center of Jefferson Health, including Dr. James Posey - Medical Oncologist, Josh Blanding-Godbolt - Clinical Research Coordinator, and Latese Evens MS - PhD Student, will empower us with insights into cancer research and prevention.
Fuel up with a hearty breakfast as you delve into essential topics that could reshape lives. And that's not all – there will be exciting giveaways alongside PSA screenings, all designed to contribute to your well-being.
Seize your spot swiftly, as space is limited! Register now by following the link below and be part of this significant event that unites knowledge, health, and community. Your presence matters.
Let's stand together against prostate cancer and stride towards healthier lives!