Who Are We?
The mission of Pathway to Hope is to come alongside while lending support at the crossroads of people's lives. We desire to give hope, encouragement and empowerment through biblical truth and testimonies. We are aligned with NCC's mission of prayerfully and compassionately connecting people to Jesus Christ and to one another, teaching them to fulfill God's purpose for their lives.
Talk'n It Out & Walk'n It Out
Pathway to Hope meets monthly on the 3rd Saturday of every month at 6pm for the Talk'n it Out and Walk'n It Out sessions. Learn more below.

Talk'n It Out! is Pathway to Hope's discussion-based format where our team shares openly on a God-inspired topic. Segments air monthly 'live' on Facebook and on YouTube every 3rd Saturday at 6 pm.
Each month beginning September 2022, P2H will interview ministries of New Covenant Church of Philadelphia during our Talk'n It Out! segment.
Our theme for Season #4 is Unity Through Connection and our guiding scripture is: Ephesians 4:16 "from whom the whole body, being fitted and held together by what every joint supplies, according to the proper working of each individual part, causes the growth of the body for the building up of itself in love."
Join us as we:
Put a 'face' to each ministry
Share information about ministry services
Communicate ministry needs and opportunities to serve
Highlight ministry connections beyond NCCOP

Walk'n It Out! is Pathway to Hope's group coaching and support session. Using biblical principles we're helping people take steps toward wholeness in a safe, confidential, God- Inspired environment! every 3rd Saturday at 7:00 – 7:45 pm on Zoom!
Upcoming Events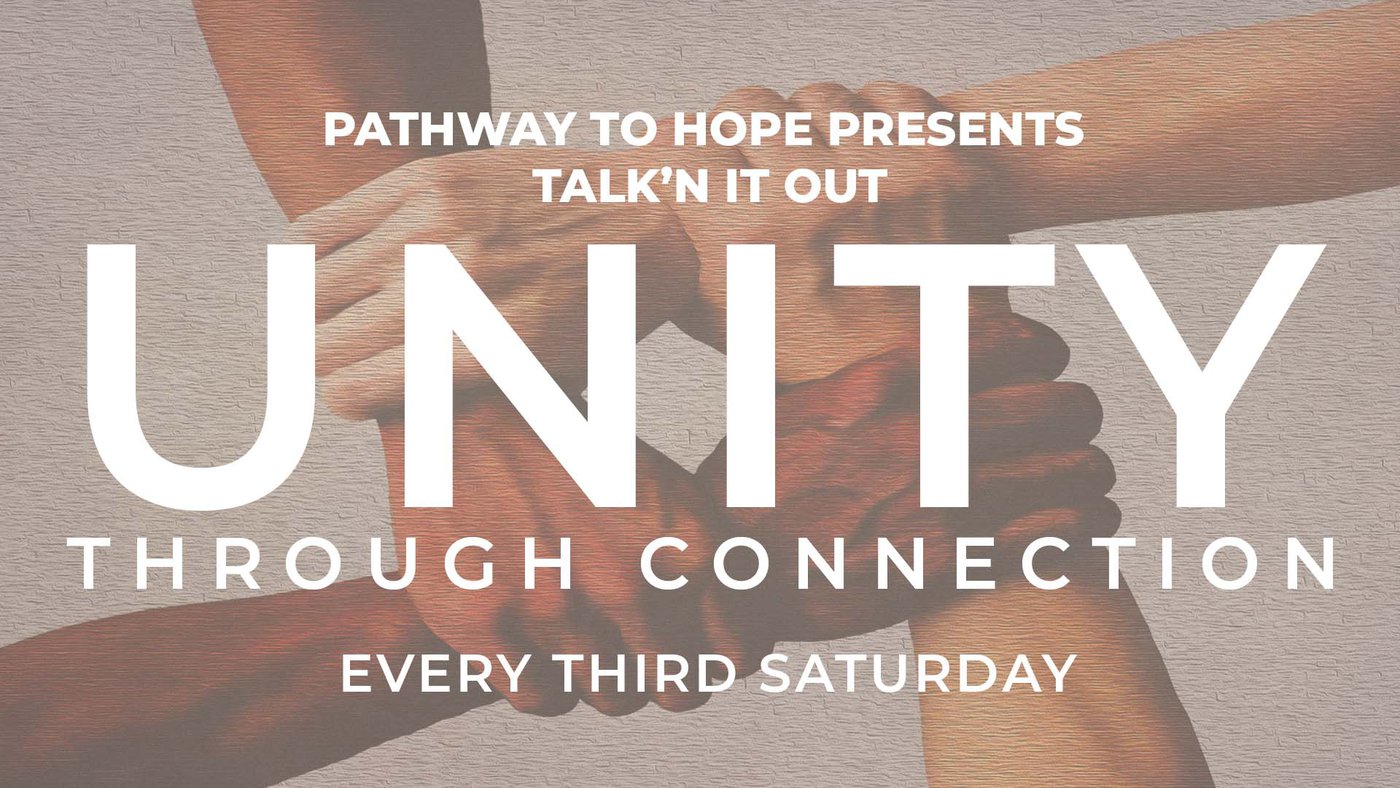 Upcoming Sessions:
October 15, 2022
November 19, 2022
December 17, 2022
January 21, 2023
February 18, 2023
March 18, 2023
April 15, 2023
May 20, 2023
June 17, 2023
Previous Recordings
How Can You Contact Us?
For questions you can complete the form below. You can also reach us by text at 628-246-0830 or 650-727-0382 or by email at p2hministry@newcovenantchurch.org