Upcoming Events
Called to Comfort Class
We have been called by God to comfort others as He has comforted us.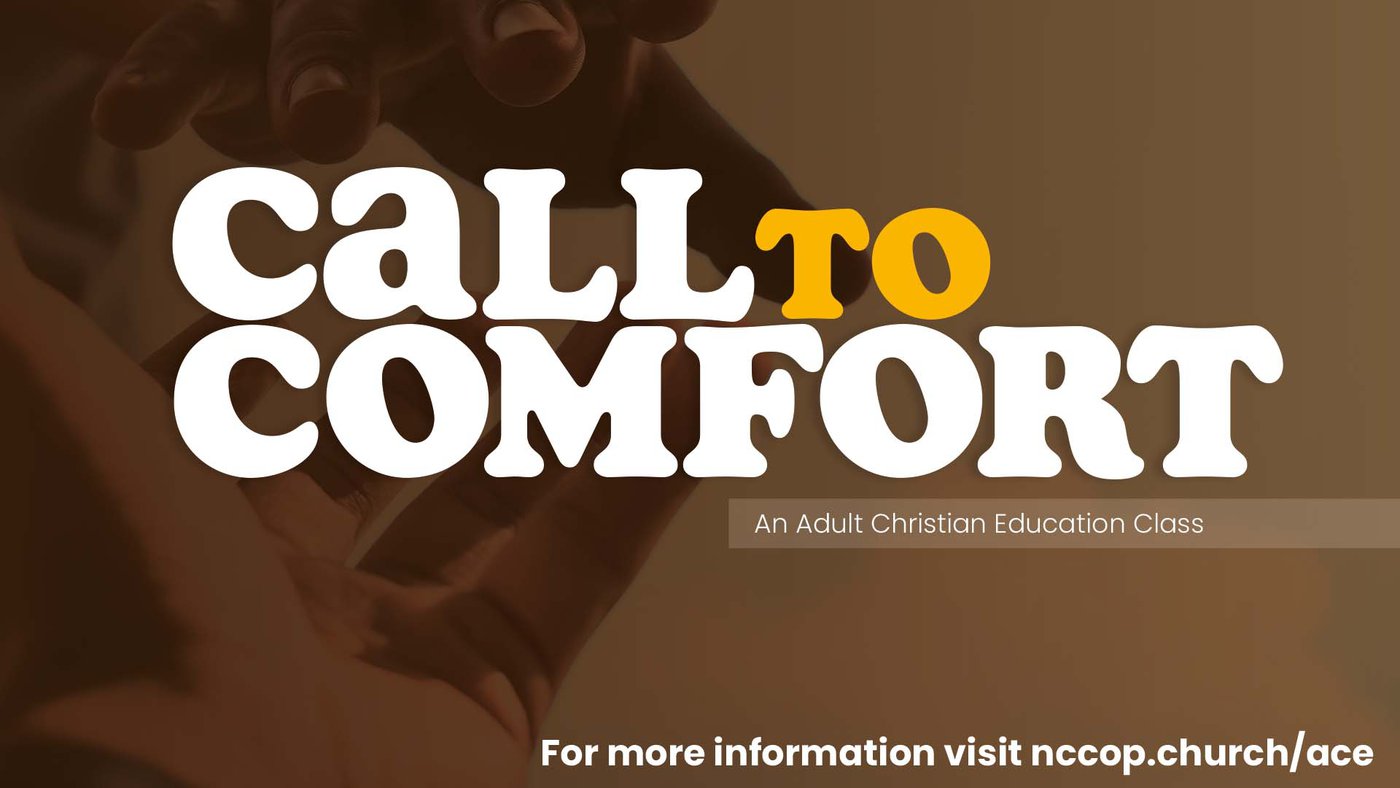 In the Called to Comfort Adult Christian Education Class we learn to comfort, support, and be present to individuals who have experienced loss through use of Scripture, teaching, discussion, videos, books and more. This session is held every Sunday of the month at 12:30pm, except on the first Sunday.
Join by clicking the link below or enter the following details manually:
Meeting ID: 815 9982 1487 Passcode: 069275
Past Events
Loss, Grief, and Bereavement Resources
National Suicide Prevention Lifeline
1-800-273-8255
Dr. Tina Scott, LPC, NCP
Psychotherapist & Professional Coach
215-519-2531
1445 City Line Avenue
Second Floor
Wynnewood, Pa 19096
Philadelphia Mental Health Resources
For mental health crises, call the crisis hotline 24/7 at 215-685-6440
Precious Gems Supportive Services
231 South Easton Road
Glenside, PA 19038
Voicemail: 215-224-5655
PGSS is a community based non-profit organization (501© (3)) formed in 1995, incorporated in 2001 to provide grief, loss and transition support within underserved populations. PGSS has established a program that recognizes that grief is a normal part of life and offers a safe place for children/teens to express those feelings, within their own communities.
Rev. Alicia E. Parker
Bereavement Training and Support
minaliciaeparker@aol.com
Uplift Center for Grieving Children
Family Services Grief Groups
Kevin Carter 267-437-3123 (ext. 13) - Clinical Director
In School & Community Grief Groups
Meghan Szafran 267-437-3123 (ext. 1) Director of School & Community Services
Philly Hope Line (Staffed by Clinicians from Uplift)
Call or Text: 215-745-4673
Safe Harbor
Bereavement Group for Children 4-18 and Young Adults 18-29.
Call 215-481-5983 or visit their website here.
Art Therapy
Thirsty For Art - Self Care Through Art
The Gottman Institute
Podcast
Music Therapy
You Are Not Alone - Music Therapist Unite
Books
"The Healing Book, Facing the Death and Celebrating the Life of Someone You Love"
by Ellen Sabin
"How I Feel, A Coloring Book for Grieving Children"
by Alan D. Wolfelt Ph.D.
"When Dinosaurs Die, A Guide to Understanding Death"
by Laurie Krasny Brown and Marc Brown
"Disappointment With God, Three Questions No One Asks About"
by Philip Yancey
"It's Not Supposed to Be This Way, Finding Unexpected Strength When Disappointments Leave You Shattered"
by Lysa Terkeurst
"No More Faking Fine, Ending the Pretending"
by Esther Fleece
The Centering Corporation
Resources and books for Men, Women, and Children who are experiencing loss and grief.
https://centering.org/ or call 1-402-553-1200
The Center for Loss & Life Transition
Books and resources including free articles for Men, Women, and Children who are experiencing loss and grief.
https://www.centerforloss.com/ or call 1-970-226-6050