The Power of WE
August 13th, 2022 - 10am
The Power of WE is a one-day women's event focused on building up women in the spirit of sisterhood. Come discover what happens when women work together to encourage, engage, and empower one another. This event features Pastor Stephanie Battle, Associate Pastor of Word Tabernacle Church in Rocky Mount, North Carolina. Lunch is provided.
Please register below.
About Our Guest Speaker - Pastor Stephanie Battle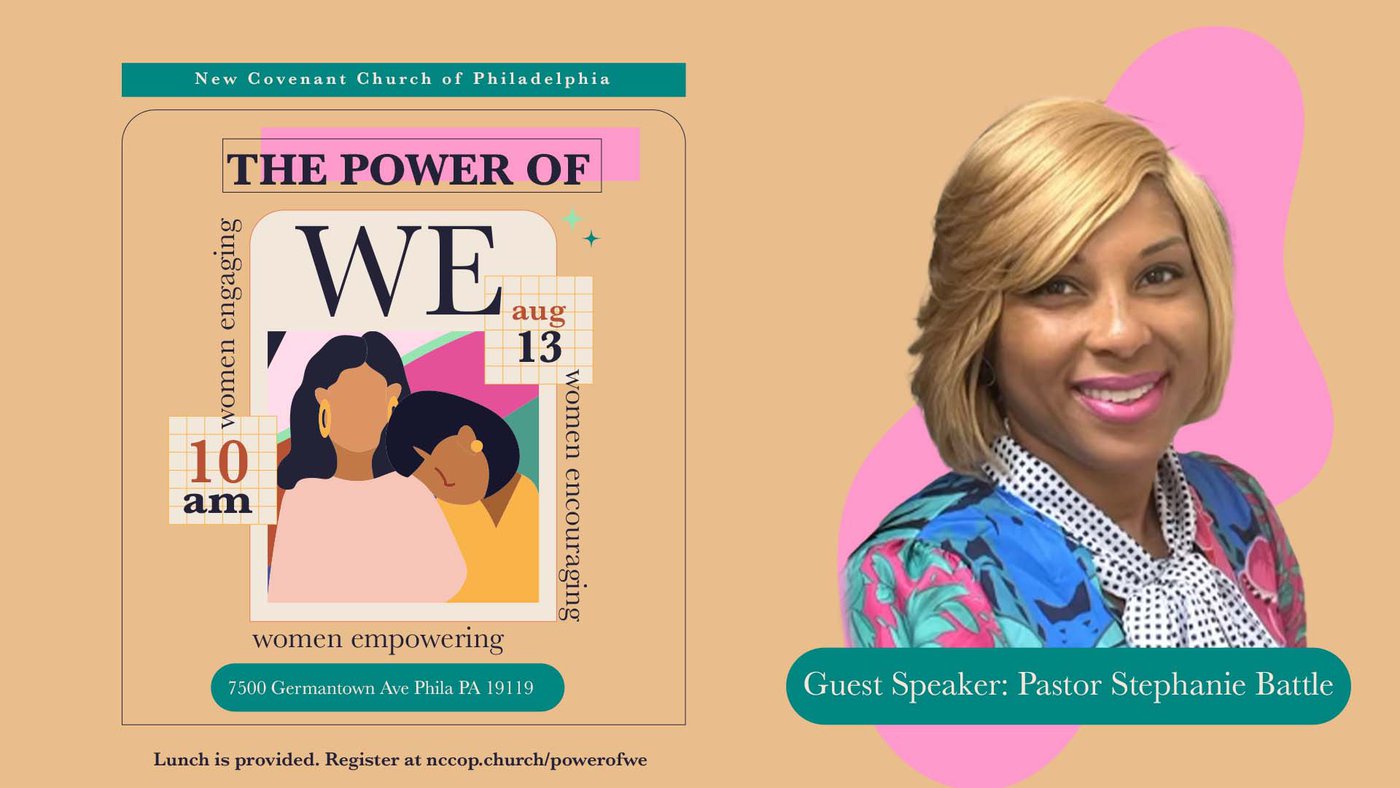 Although Stephanie currently serves as the Associate Pastor of Word Tabernacle Church in Rocky Mount, NC, her call to ministry began long before she began preaching in the pulpit or teaching at workshops and conferences. Her call began when she became the wife to Jason Battle, her college sweetheart, and the mother to McKinley, Jason, Jr. & Mayah. With her focus, always on their well-being, God has allowed her ministry to expand. Stephanie was licensed as a minister in November 2016 and ordained as a Pastor in November 2018, and she is humbled to be used as a servant of God, encouraging and equipping all people through speaking engagements, ministry fellowships, and the radio. She hosts Kingdom Conversations, a weekly radio broadcast on STEP 98.1 FM, where she challenges her listeners to think and live higher, representing the Kingdom of God.
She is also a contributing author to the book, Unmasked & Unashamed: Real Women, Real Stories, and she writes blogs for her personal ministry, WIFE Prayer. W.I.F.E. is an acronym for Wives Interceding in Faith & Expectancy, and through this ministry, she leads a weekly prayer call, face-to-face quarterly Sister Circles, and annual beach retreats & conferences for wives.
Stephanie is an alumnus of THE North Carolina Agricultural & Technical State University, where she received both her Bachelors and Masters in Education. She also has a Biblical Counseling Certificate and Christian Ministry Certificate from Fruitland Bible College, and she is currently pursuing a Ph.D. in Organizational Leadership, with a concentration in Ministry from Carolina University. She loves God and people, and her life's mission statement is: "To utilize the skills and spiritual gifts that God has given me to encourage people and enrich places, to the glory of God."